Get into the dance frame of mind Swing into the vibe as the deejays take it to another level on the decks
Don't take our unity for granted, says Salehuddin HE was only 22, but Lt Salehuddin Abd Muttalib spent almost 10 sleepless night with three reformed...
Bintulu all set to host Malaysia Day celebrations PETALING JAYA: Malaysia marks its birthday today with Bintulu town all geared up to host the celebrations.
New love for Concubine Lane IPOH: For decades, the Panglima Lane here, better known as Concubine Lane, is courting visitors charmed by its shady past.
Vital for media industry to embrace change, conference told PETALING JAYA: The media and marketing communications industry need to proactively embrace change in order to...
(The Star) – Datuk Seri Anwar Ibrahim (pic) will have to be voted into the Dewan Rakyat before he can be appointed as prime...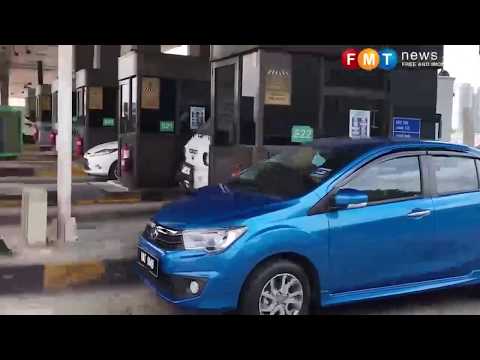 Tun M : Tol di Malaysia antara yang termurah di duniaTun M : Tol di Malaysia antara yang termurah di dunia
(FMT) – PKR stands to lose the most in the Election Commission's (EC) redelineation process, says a political activist, adding that the plan will...
(The Star) – Graft-busters have arrested a Datuk holding a high post in a company involved in the controversial Penang undersea tunnel project to...
(FMT) – We are prepared to cooperate with them as we consider ourselves part of the opposition, but they are not giving us space...